Subscription canceled
Your subscription has been canceled.
We hope to see you soon! Please visit our store again for the valuable gifts and promotions!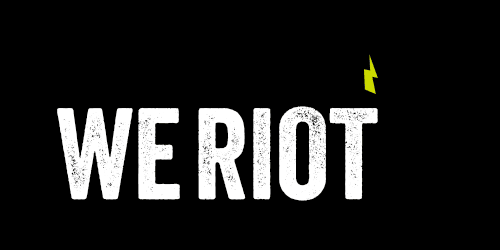 RIOT ON
We are Laura and Steve, a power couple from the ground up. As consumers and founders, we are here to overthrow big energy and give consumers what they are demanding - real, simple, and effective ingredients. What started off as a simple question for us became our purpose. We believe people are being underserved with sugary, chemical combos. That's how it started, so we went ALL IN towards creating a daily energy drink that delivers the same energy level as traditional energy drinks from radically better, refreshingly tasty, 100% plant-powered ingredients.
We RIOT. For those who go All In, making every moment count. Intent and action are inseparable. Arrive ready to defy expectations, never settling for simply checking the box. We power-charge you to go All Out. For the cause. For the moments. For the long haul. For what matters most. With real energy powered by 100% plants. Zero added sugar. Zero empty promises. Because all of it matters. What you put in is exactly what you get out. Quit the Chemicals. Demand Better Energy